Need More Time to Move and Save Money?
Stop Your Eviction NOW & Get Eviction Defense Help Today
FACING EVICTION?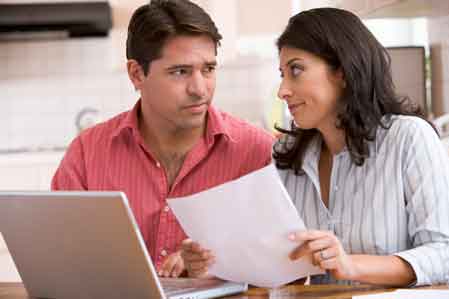 We can help
but you have to act FAST!
We have helped 1000's of tenants during this stressful time. Let us help you too.
We stop Unlawful Detainer Evictions in LA, Orange, Riverside, San Bernardino, Riverside, San Diego, Ventura and Sacramento Counties.
Need more time to move and save money?
The Stop Eviction Consultants team of knowledgeable UD Assistants have helped stop thousands of evictions in California. Call us now to set up your free consultation.
As the #1 Stop Eviction Service in California, we provide our clients superior service with eviction help. With our knowledge and experience, we offer the best pricing and service to all our clients.
1000's of satisfied Clients and a BBB-A+ Rating and Business Consumer Alliance AAA Rating
Check out and read our reviews from our many satisfied customers!
Stop Eviction Consultants is #1 for its ability to block evictions and assist those who are victims of illegal practices by landlords and management companies. We have helped thousands in your same situation and we want to help you too during this stressful time.
For any questions you may have for assistance with your eviction, please give us a call. A member of our team will respond to your inquiry immediately!
Plan 1: 30-days
• Only $99! 30 Days in Your Home
• Each month you stay in your home.
• *Fee-waiver available for those who qualify!
• Special Internet Discount
$99
Plan 2: 45-60-Days
• One time fee of only $185
• Stop your eviction for up to 2 months. (plus court costs)
• 'Fee-waiver available for those who qualify!
$185
Plan 3: 2 months-Plus
• One time fee of only $250
• Stop your eviction up to 3 months (plus court costs)
• `Fee-waiver available for those who qualify!
$250
Plan 4 : Foreclosure Evictions- (45-60 days)
• One time fee of only $299
• Stop your eviction up to 2 months (plus court costs)
• `Fee-waiver available for those who qualify!
$299
What is an Unlawful Detainer?
An Unlawful Detainer or the Summons and Complaint in California is a court document served to the tenant when the landlord is evicting you. If you are behind in the rent or have broken your lease this is the final court document you will receive during the eviction process. After you receive the Unlawful Detainer, you will have only 5 days to file a written response to the court or the landlord will move forward with a sheriff's lockout. We can and will stop it for you but you need to act fast! Your time is limited and we will help you and your family out of this stressful situation. Act Quickly and Call us now and we will stop your eviction Today! ( 714-400-4214)
Make The Call Today For a Free Consultation
John is the best. He helped me out of a very stressful situation. He prepared all the paperwork needed to block my eviction. He was honest and forthright from the start and told us exactly what we needed to do to get our eviction stopped! We got the time we needed to find a new home and his very fair pricing made it doable for us. Thanks again John. I hope we are never in this situation again but if we are we definitely know where to go for help.
When I ran behind on my Rent and received an eviction notice I panicked. I searched the web for help and found Stop Eviction consultants John called me back right away after I left an overnight message. His prompt response and guidance really calmed my nerves and allowed me to extend the time needed to negotiate a settlement and stay in my place.
Thank you John
I went through a financial hardship and got an eviction notice. I had no idea what to do. I came across the website and have them a call and John helped me and explained to in detail what he could help with and what I could expect. He always called me back and always answered my questions. I highly recommend John if you're going through tough times.
Free Consultation
Click the CHAT on the right or fill our the FORM below and contact us today.!